The National Center for Children's Illustrated Literature
Client: The National Center for Children's Illustrated Literature
I worked closely with the NCCIL to redesign their website using HTML5, CSS3, CraftCMS, and SEO to help them promote their exhibits showing on their walls and around the globe.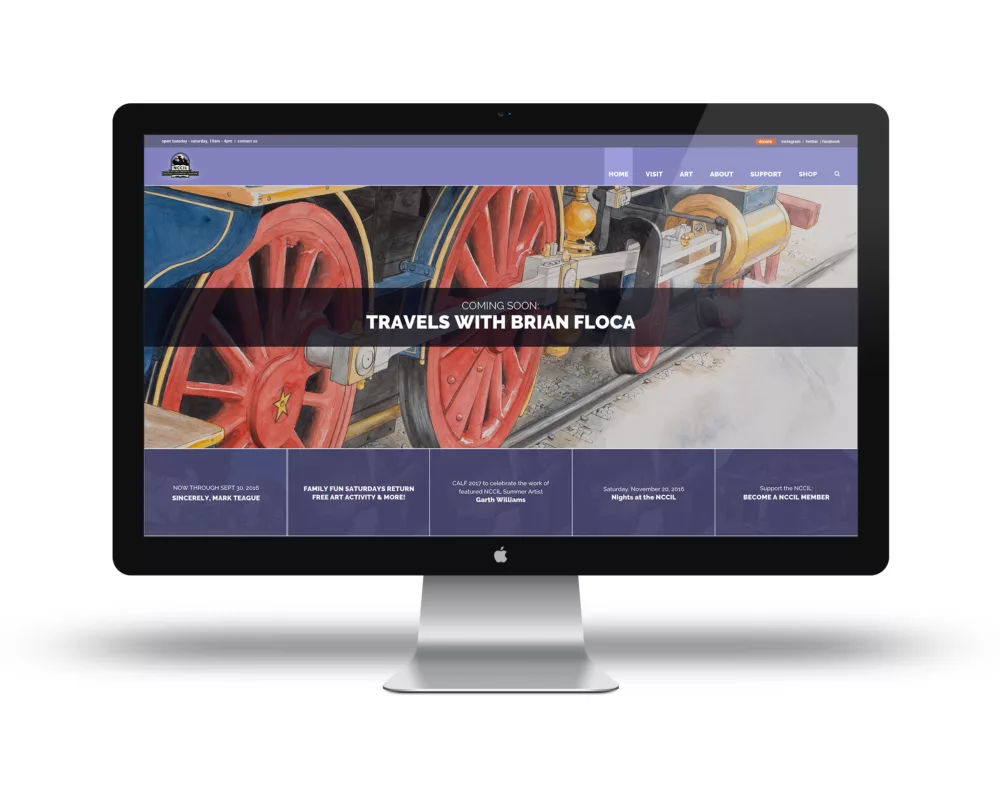 The National Center for Children's Illustrated Literature (NCCIL) is a non-profit organization that works with award-winning illustrators to produce exhibitions of their artwork that are distinctive, appealing to museum visitors of all ages, and of the highest quality.
I migrated the site from their old static system to CraftCMS, redesigned it completely, and built the templates with HTML5, CSS3, and SCSS. I paid special attention to SEO and accessibility to make sure the site performed well for everyone and could be easily found by search engines. The NCCIL website often outperformed many of the artists' own websites when people searched for them.